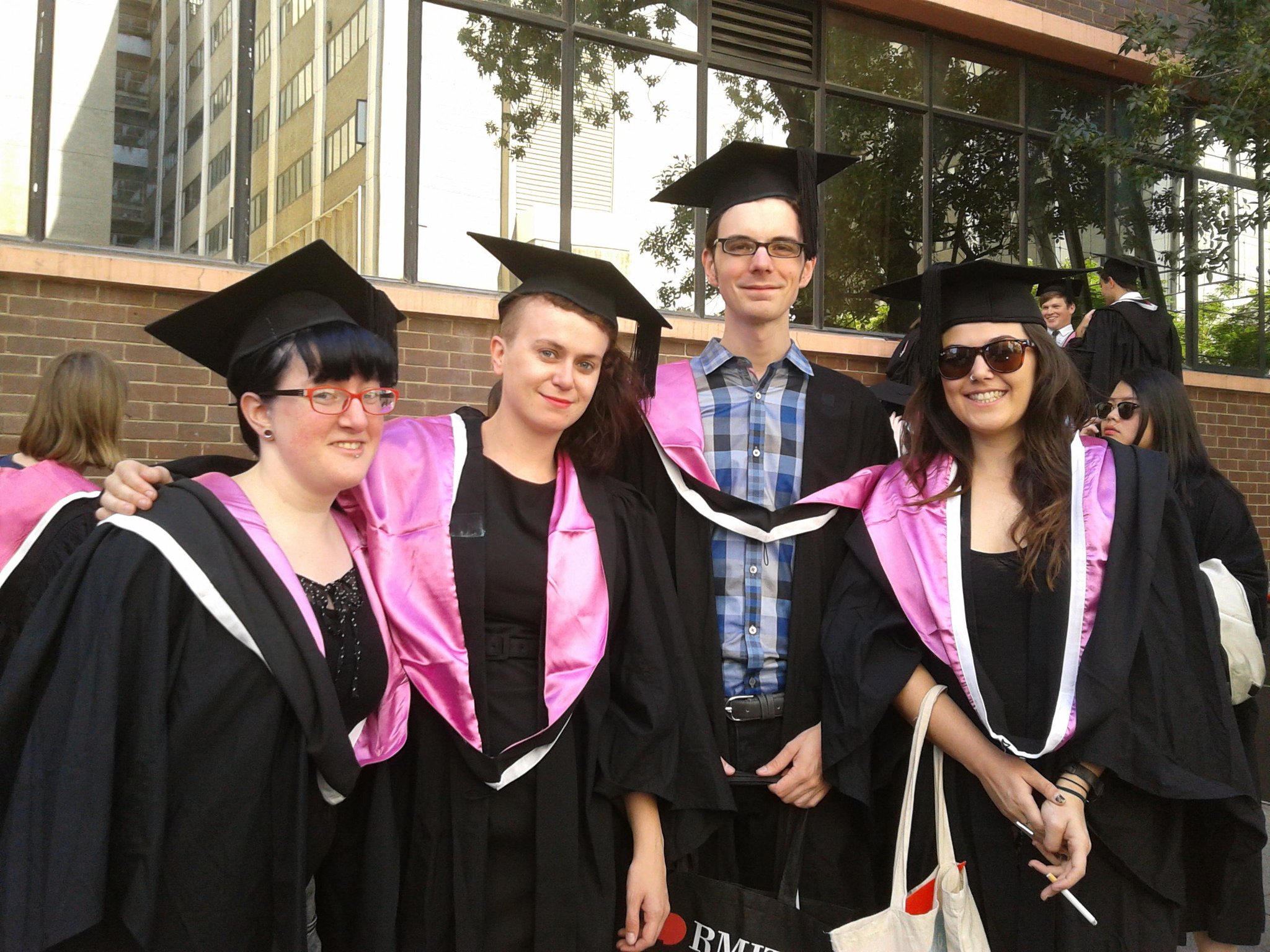 Last night I graduated. I robed up, and spent hours in stinking hot Etihad Stadium, and got my giant certificate: "Bachelor of Arts (Creative Writing) with Distinction".
Done and done!
I'm so glad I made the decision, three years ago, to move to RMIT – and that they were willing to have me! It's easily one of the best choices I've made. I've really grown as a writer, and have been so generously supported by my teachers and peers. I've had industry opportunities I probably wouldn't have had otherwise. I've been encouraged to follow my passions and obsessions, and I now find myself quietly confident that, while still somewhat aimless, I have a general direction for my future.
I've learned a lot about myself: how I work best, which topics I find easy or difficult or fun or challenging to write about, what kinds of practical applications for my work I am interested in. I know now, so much better than I did three years ago, who I am and where I'm headed.
It's a strange place to be this morning. It's official: I've finished my undergraduate career. I'm now looking in the face of postgraduate study. I've got an application pending at one institution, and have deferred an offer from another until 2014. I'll make up my mind which of those suits me better after my year off. I plan on spending this year saying "Yes!" to everything. This means that today, my first day as a graduate, is being spent writing an application for a mentorship, and thinking about a possible project for a fellowship application.
While my time as an undergraduate has finished, I'm seeing possibilities stretching out in front of me, I just have to be gutsy enough to take them.